Spring is here!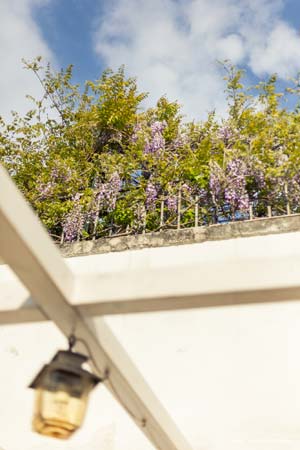 Just as suddenly as the snow arrived, the snow cleared and… we are suddenly in Spring!
In the UK, the seasons gently merge into the next, with the rain getting a little bit warmer, or a little bit colder. The seasons here are quite distinct.
The sky is clear and the sun is warm and all of our plants are growing like crazy. Unfortunately, so are the weeds.
This is a very busy time of the year for us, as we work to make the gardens beautiful, keep on top of the work in the orchard and give the apartments a thorough clean and spruce up, ready for our first guests to arrive.