Breakfast
"Days should begin with a hug, a kiss, a caress and a coffee.
Because breakfast must be plentiful."
(C.M. Schulz, Peanuts)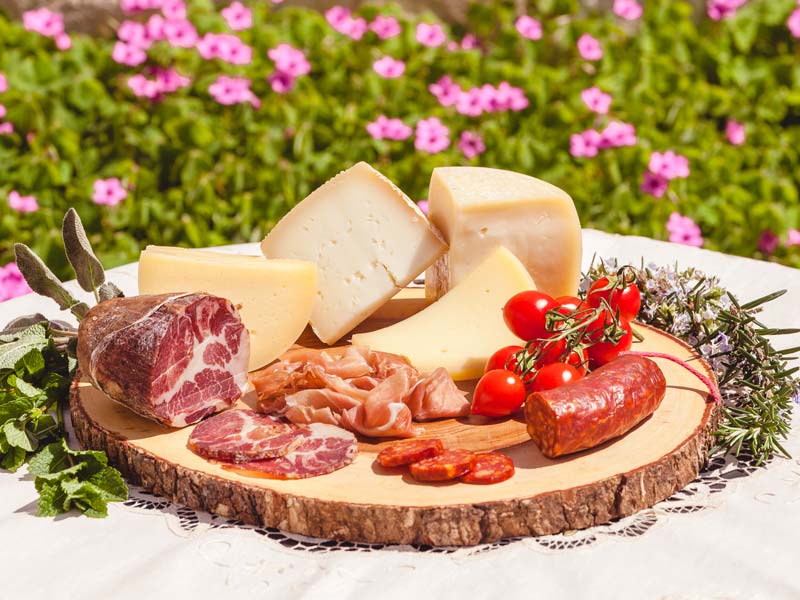 There is nothing more relaxing than waking up in the tranquillity of our B&B and starting the day enjoying our famous breakfast.
We are proud to offer a wide variety of local cheeses and charcuterie, home made bread, fresh fruit, and home made fresh juices.
You can also indulge in our delicious cakes and biscuits… and let's not forget our marmalades and preserves, all home made, using only organic fruit directly from our orchard.
You can also enjoy a selection of breakfast cereals, fresh eggs and fresh home made yoghurt.